Dental Implant Costs – Oakton, VA
Budgeting for Total Smile Repair
When asked why they avoid dental office visits, many patients say they don't have time, they don't like visiting the dentist, or they had a bad experience in the past. While all of these are common and understandable concerns, the number one reason patients gave for avoiding the dentist was cost. The price of dental treatment scares many people off, and when it comes to very complex treatment options like dental implant supported tooth replacement, there is an element of sticker-shock that sends many people reeling. It's important to remember that, unlike other tooth replacement options, dental implants deliver results that are almost guaranteed to last for a lifetime and function just like healthy teeth. For many people, the advantages of this solution far outweigh the costs, but we know the hefty price tag can be overwhelming. On this page, we'll walk through some of the factors that influence the cost of the dental implants, but it's important to remember that your tooth replacement plan will be completely customized to meet your needs and restore your smile. During a tooth replacement consultation, we will review all of our available treatment solutions, the cost of each, as well as advantages and disadvantages of each option. We want you to have all of the information you need to make the best decision for your smile. When you're ready to learn more, call Oakton Dentistry by Design to schedule your restoration consultation. Our Oakton dental office team looks forward to hearing from you soon.
Types of Dental Implants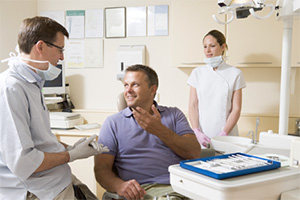 The biggest cost associated with this tooth replacement option is the price of the implant posts themselves and their surgical placement. A dental implant is usually made from titanium or zirconia. These materials are precious and can be costly on their own, but the real cost comes from the fact that each dental implant post is custom made for your unique case by a dental lab or implant manufacturer. This leads to improved chances for successful implantation, but it does come at a premium. In most cases, manufacturers offer discounts for multiple dental implant procedures, and we do our utmost to pass this discount on to you.
What are the Stages of Dental Implant Treatment?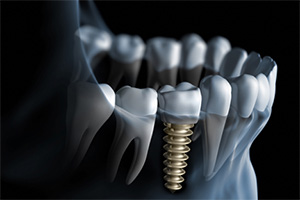 In addition to the creation and placement of dental implant posts, there are a number of steps that need to be completed. Before we even place the implants, we may need to remove compromised teeth or place a bone or soft tissue graft. After implant posts are placed, we need to attach the abutments (connector pieces), design and craft the replacement tooth or teeth, and attach the custom crown, bridge, partial, or full denture. Throughout the process, you may also opt to utilize sedation dentistry to ensure your comfort. The entire process can take months and require numerous trips to our office.
Are Dental Implants Worth the Investment?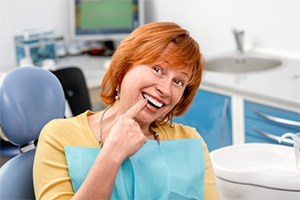 At the end of the day, the dental implant process requires a huge investment in both time and money from our patients, so the real question you should ask yourself is, "Are dental implants worth my investment?" In our opinion, the answer is a firm yes. Some of the many advantages that make implant supported tooth replacement worth the investment include:
Fixed bridges, partials, and full dentures need to be replaced every five to ten years for proper function. An implant supported restoration offers a 95% or higher success rate after twenty years and 80-85% success after 30 years.
Traditional dentures significantly limit diet, but an implant supported restoration will function just like your healthy, natural smile. This means you're free to consume a varied, nutritious diet.
Implant posts mimic your tooth roots, so the necessary stimulus is provided to the supportive underlying bone and gum tissue to ensure you maintain the optimal level of oral health.
Does My Dental Insurance Cover Dental Implants?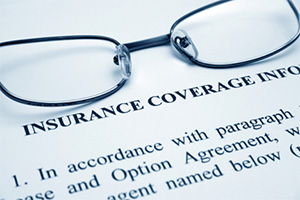 In most cases, dental insurance will not offer coverage for the dental implant posts or their surgical placement. However, almost all other aspects of treatment, including the replacement teeth and preparatory procedures, receive some insurance coverage. Our team of experts know how to maximize your available benefits to offset the out of pocket costs of your treatment and help you fit the cost of dental implant tooth replacement into your budget. We also work with third party financiers to offer low and no interest payment plans. Don't hesitate to talk to our team about dental insurance and financing options.