Missing Multiple Teeth – Oakton, VA
Dental Implants Secure Natural Looking False Teeth
Dental implants in Murphy are ideal for replacing a single missing tooth. But did you know that they could also be part of a prosthetic designed to stand in for multiple missing teeth? If you have lost two to four consecutive teeth, then an implant retained bridge may be the most comfortable and natural looking solution for the appearance and function of your smile.
What Is an Implant-Retained Bridge?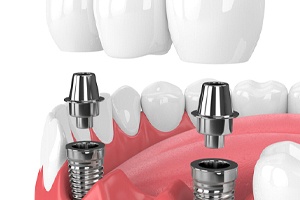 Bridges have been a reliable choice for dentists for many years when a patient needs to replace one or more teeth in a row. A traditional bridge is comprised of replacement teeth are fused to two dental crowns. These crowns are affixed to healthy teeth on both sides of the gap in your smile in order to hold the bridge in place.
An implant-retained bridge works similarly except that the dental crowns are attached to dental implants instead of two healthy teeth. The implants are positioned in the jaw alongside the gap in your smile. Then, the crowns are attached to the implants and your smile is once again complete.
What Are the Benefits of Multiple Replacements?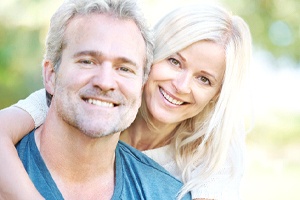 Nearby teeth are not affected by dental implants
Implants act like tooth roots, so they are more comfortable and secure
Implanted posts stimulate healthy new bone tissue growth that preserves the shape and strength of your jawbone
Implant-retained restorations are not removed for cleaning
With proper oral hygiene and regular dental checkups, dental implants can last 30 years or more, and sometimes for a lifetime
What is the Process for Getting an Implant-Retained Bridge?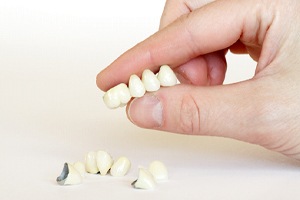 Over the course of a few months, several visits with your implant dentist in Murphy will be necessary. Once the dental implants are placed, healing typically takes three to six months. During this time, the implants integrate in your jaw to form a solid foundation for the bridge.
The last step is attaching the customized crown and bridge to the implants. With proper oral hygiene care at home and regular dental checkups, your implant-retained bridge can last for decades, and you will be able to smile and eat all the foods you enjoy.