Invisalign – City, State
Get a Healthy, Confident Smile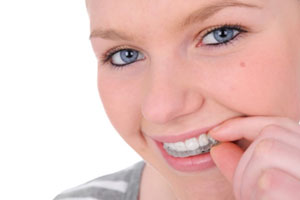 Do you feel insecure about your crooked, gapped, and misaligned teeth but want to avoid the restrictions of traditional metal braces? At Oakton Dentistry by Design, you can improve your confidence and oral health with a more sophisticated approach. With Invisalign in Oakton, virtually invisible clear aligners are worn over your teeth to gradually move them into position. You can achieve the straight, healthy smile you've always wanted using the most preferred treatment available. Read along or give us a call today to schedule an initial consultation!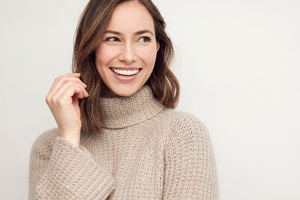 How Invisalign Works
Invisalign does not use metal wires and brackets to align your teeth. Instead, you wear custom-made clear plastic aligners to gradually move them into position. Not only does this make the treatment discreet, but you will enjoy added comfort and convenience.
After an initial consultation to determine if you're a candidate for the treatment, 3D scans are taken to create a series of aligners. You will wear each one for about two weeks for 22 hours per day. They should only be taken out when eating, drinking, and during your oral hygiene routine. You can then switch to the next one in the series right from your own home. You won't have to come into the office for adjustments as often because no wires are used. However, you will still need a regular appointment every few weeks so we can monitor the movement of your teeth. This provides the perfect solution for those with busy schedules. In as little as a year, you can have the straight smile you've always wanted.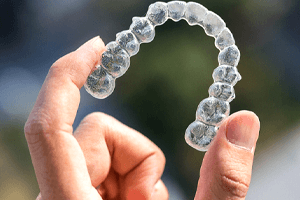 Indications for Invisalign
Invisalign in Oakton may be the ideal solution for addressing mild to moderate misalignment issues, including:
Crowded Teeth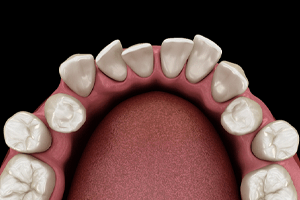 Are your teeth overlapping? The small spaces between them can allow debris, food particles, and bacteria to accumulate, increasing the risk of cavities and gingivitis. With Invisalign, you can guide your pearly whites into healthier positions, improving the appearance and health of your smile.
Gaps Between Teeth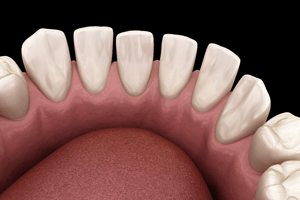 Teeth that are too far apart can negatively impact the look and well-being of your smile. The gaps can increase the chances of bacteria buildup, which can result in more serious issues like an infection. For this reason, it's best to treat this condition with Invisalign as soon as possible, as the clear aligners can help bridge the gaps for a more beautiful and healthy set of teeth.
Bite Alignment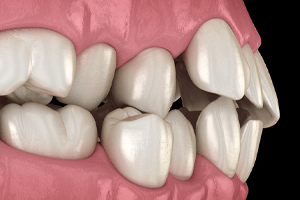 You might have a more difficult time chewing if your teeth aren't aligned properly. This can also leave your enamel susceptible to damage, and you may even develop issues with grinding/clenching your teeth. Invisalign aligners can correct several bite alignment problems, such as overbites and underbites.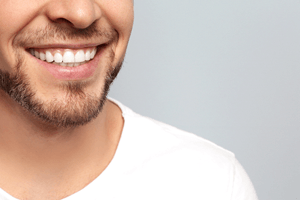 The Benefits of Invisalign
During your treatment, you will enjoy many added benefits that are not possible with traditional braces. These include:
No dietary restrictions
Straightforward maintenance
Increased comfort for your soft oral tissues
Virtually invisible custom-trays
Completely removable clear aligners
Shorter treatment timeframe (on average)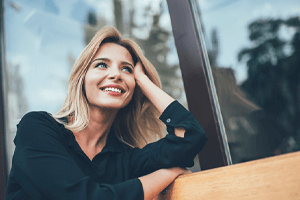 How Much Does Invisalign Cost?
The exact price of your Invisalign treatment will depend on your specific dental needs. Generally speaking, the overall cost can be influenced by several factors, such as the complexity of your orthodontic issues, whether you need to straighten one or both arches, and how often you meet your 20-22 hour wear time. Fortunately, by undergoing an initial consultation with our team, we can assess your oral health and provide a more accurate estimate of how much your treatment will cost!