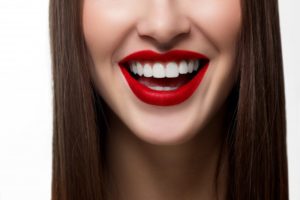 After several months of diligently wearing your Invisalign aligners, you finally have the straight, well-aligned smile you've always dreamed of. Congratulations! Now you can smile without any worries that other people will see your misaligned teeth before they notice your awesome personality. But could your teeth use a little more TLC before they're ready to dazzle the world? Many people choose to undergo professional teeth whitening in Oakton after they finish their orthodontic treatment. Let's talk about how a whitening service could give your grin the boost of brightness it needs to truly look its best.
Why Teeth Whitening?
There are a few reasons why you might consider teeth whitening after you finish your Invisalign treatment:
For the past several months (perhaps even a year or longer), your teeth have looked a little bulky and cloudy due to the aligners' presence. Now that you no longer have to wear the aligners, whitening can help you show off your natural, well-aligned teeth.
Well-aligned teeth are easier to clean. Now that your teeth are in their proper positions, it will be easier for you to thoroughly brush and floss them and thus maintain the results of your whitening treatment.
How Should You Whiten Your Teeth?
Some people decide that they should use their final Invisalign aligner as a custom whitening tray. However, that is not the best idea. Invisalign's aligners are designed to have a very snug fit. Thus, if you put whitening gel in one and then place it on your teeth, most of the gel will get pushed out onto your gums. It is also worth noting that any whitening gel you might buy online or from a local pharmacy will not deliver outstanding results. Over the counter whitening products typically work only on the surface of teeth and do nothing to affect deep-set stains.
Instead of using Invisalign or over the counter methods to whiten your teeth, visit your dentist to talk about professional teeth whitening treatments. Professional whitening is safe, reliable, and fast — and it can deliver truly brilliant results! Most dentists offer both of the following options:
In-office teeth whitening. The treatment uses a powerful bleaching gel that is applied for fifteen minutes at a time. In about an hour, your dentist in Oakton can whiten your teeth by several shades.
At-home professional whitening. Your dentist can provide you with custom whitening trays and a professional grade whitening gel, which you'll apply to your teeth for a set about of time each day. You will notice optimum results after about two weeks of consistent treatment.
Are you ready to put the finishing touch on your post-Invisalign smile? Schedule a cosmetic consultation with your dentist to talk about professional teeth whitening.
About Our Dentists
Drs. Pasquale J. Giordano and Joseph A. Khalil work together to provide truly outstanding dentistry to residents of Oakton and the surrounding areas. They are proud to offer Invisalign, professional teeth whitening, and many other treatments that can improve the way your smile looks. To learn more about our practice and the cosmetic services we offer, contact our team today at 703-938-4300.