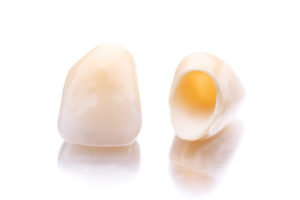 Did you know that placing a single dental crown is the most common restorative dental procedure thanks to all the ways it can improve a smile? Millions of them are created every year to protect, strengthen, restore, and reshape teeth. They're also often used to support other dental restorations like bridges and implants. However, because they're used in so many different situations, it can be difficult to tell how long dental crowns are supposed to last. Read on to learn from your Oakton dentist what to expect from your dental crown, how to properly care for it, and even how to extend its lifespan for years.
How Long Dental Crowns Last
The lifespan of your dental crown depends on what it's made of, it's position in your mouth, and what conditions it's exposed to. These all cause various amounts of wear and tear, which slowly weakens it until it needs to be replaced. Typically, they remain strong and functional for five to 15 years.
Recent studies show that more than 90% of dental crowns don't require treatment after five years, and up to 80% last 15 to 20 years. However, dental crowns that are particularly well cared for can last more than 20 years! Let's look at how you can properly care for your dental crown, and what you can do to lengthen its lifespan.
Proper Dental Crown Care
Remember, just because your tooth is fully covered by a dental crown doesn't mean it's completely safe from tooth decay and gum disease. To keep your dental crown in good condition and the tooth it's protecting healthy, dentists recommend these steps:
Brush your teeth for two minutes twice a day.
Floss all of your teeth and around your dental crown daily.
Avoid foods that could damage your dental crown, like hard candies, nuts, and chewing gum.
Tips for Expanding a Dental Crown's Lifespan
You can help your dental crown last 20 years or longer with great dental habits like:
Not using your teeth on hard objects like bottle caps, fingernails, or pen caps.
Wearing a nightguard and seeing your dentist if you grind your teeth in your sleep.
Getting regular dental checkups to identify and treat any issues with your dental crown as early as possible.
If you treat your crown like royalty, it can protect and strengthen your smile for years! Use these simple tips to keep your dental crown functioning long past its expected lifespan!
About the Author
Oakton Dentistry by Design is proud to provide superior preventive, restorative, and cosmetic dentistry to the Oakton, VA area. Dr. Joseph A. Khalil and Dr. Pasquale J. Giordano both have extensive dental experience and regularly complete continued education courses to stay current with the newest techniques. They've restored thousands of smiles over the years and can help you extend the lifespan of your dental crown. If you'd like to know more, they can be contacted at their website or at (703) 938-4300.