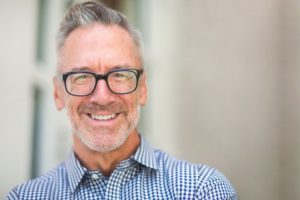 The new year is here, which means lots of changes, improvements, and goal-setting for the upcoming months. Many look to transform their habits, health, and more to achieve the quality of life they desire. If you're missing teeth, dental implants in Oakton can not only complete your smile, but they will restore your confidence, enhance your appearance, and upgrade your overall health. Read on to learn what makes dental implants so amazing and why now is the perfect time to get them!
First, What Are Dental Implants?
Before committing to this amazing tooth replacement, it would help to know what exactly they are. Dental implants are tiny titanium posts that are surgically placed in your jawbone to act as artificial tooth roots. Made of titanium, which is a biocompatible material, dental implants fuse to the bone, becoming a permanent part of your body. So why are they so special? This sturdy support allows your teeth to look, feel, and function just like your natural ones! Dental implants can be used to replace all patterns of tooth loss—from one tooth to an entire smile.
The Unique Benefits of Dental Implants
Dental implants have quickly become one of the most popular tooth replacement solutions for their predictability and amazing advantages. In addition to having a success rate of over 95%, patients can enjoy these exceptional benefits:
Strength: Chew through all your favorite foods and speak with ease as dental implants give you the strength and function to forget you even had teeth replaced.
Appearance: Rooted in the jaw, dental implants allow your restorations to mimic the way your teeth emerge from your gums for the most lifelike replacement.
Confidence: Whether you've been hiding your smile due to missing teeth, or you have a denture that slips around, dental implants give you the confidence to speak, smile, and eat in any social or professional setting.
Longevity: With proper care like brushing, flossing, and visiting our office regularly, dental implants can last for an entire lifetime.
Why Now is the Best Time to Complete Your Smile
New years resolutions are often lofty and difficult to reach. However, dental implants can improve your life, and your oral/overall health, making them an easy way to hit some goals in 2021. Plus, January is a great time to prepare your finances, planning everything out for the upcoming year. You can contact your dentist now to get started with a personalized treatment plan and begin your journey toward a better, healthier, and stronger set of teeth!
During this time of renewal, you can make real improvement by choosing dental implants. Your beautiful and healthy smile awaits!
About the Practice
Dr. Pasquale J. Giordano and Dr. Joseph A. Khalil combine their knowledge and expertise to provide a wide range of services at their practice, including state-of-the-art dental implants. They take pride in offering the best replacement solutions for their patients. To schedule an appointment, they can be reached through their website or by phone at (703) 938-4300.