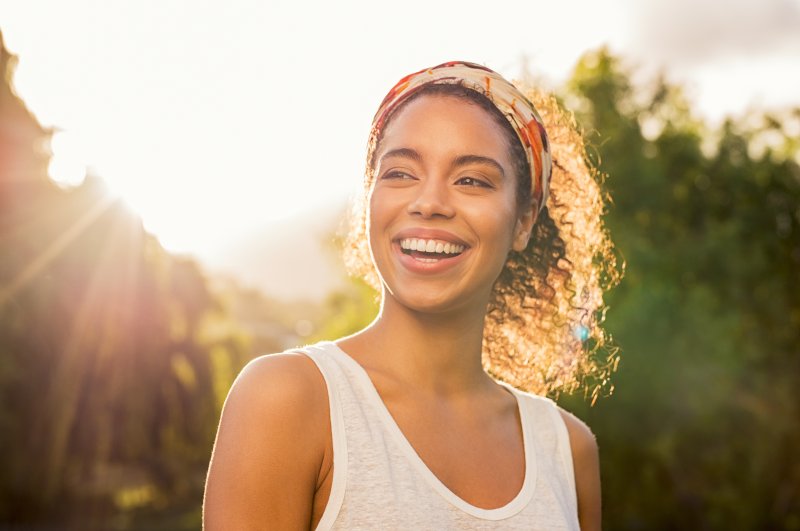 Are you looking for the next weight loss solution to help you shed pounds, feel more energized, and embrace greater confidence? Have you tried all the popular solutions with no luck? Maybe you're looking to start eating healthier and exercising more. No matter what you decide to do to take better care of your overall health and wellbeing, make sure you don't fall victim to diet trends that can harm your smile. Read on to learn why certain "seemingly healthy" solutions can wreak havoc on your teeth and gums.
Juicing Your Way to a Healthier You
Juice diets are increasingly popular among Hollywood's female celebrities. While it might seem easy enough, there are many factors you're likely unaware of that can cause problems for your smile and your body. Not only can your tooth enamel begin to break down because of the citrus foods that are high in sugar and acid, but you're likely not getting enough nutrients and fiber for your body to function properly. You'll also experience problems with your insulin levels and collagen production. Should the collagen fibers in your teeth weaken, you could potentially face tooth loss.
Eliminating Processed Foods and Choosing to Go Raw
Consuming too many raw foods like nuts, fruit, and seeds can raise your risk for tooth decay and gum disease. How? Well, fruits contain sugar. Although more natural and not processed (like those found in candy and other sweets), these sugars can still adhere to your tooth enamel and cause cavities to form. Also, nuts and seeds can easily become stuck between teeth and cause bacteria to spread. Should it reach the gum line, inflammation and infection can occur, resulting in periodontal disease. If left untreated, it can eventually cause bone and tooth loss as well as a multitude of health problems should the infection enter your bloodstream.
Several Small Meals to Lower the Number on the Scale
Eating fewer, smaller meals seems like a positive way to lose weight, right? The reason this diet trend is harmful to your smile is that the more frequently you eat, the greater the chance of damaging your teeth. While you may have less body fat, your tooth enamel will begin to wear and become thin over time. Without taking care of your teeth and gums between meals, you can be faced with the potential for tooth sensitivity, stains, and cavities.
If you still want to lose weight and believe one of these diet trends can help, make sure you're taking proper precautions by:
Brushing your teeth at least twice daily for two minutes and flossing regularly
Rinsing your mouth with water each time you finish eating to dislodge food particles
Eating a balanced diet and try not to stick to just certain foods but incorporate a healthier mix of lean proteins, leafy greens, fruits, vegetables, and low-fat dairy
Drinking through a straw to minimize contact between highly acidic foods/beverages and your teeth
While taking steps to improve your health and wellbeing, make sure you're talking with your dentist about ways to avoid harming your smile, so you can look and feel good from head to toe once you reach your goal.
About the Author
Dr. Joseph Khalil earned his Doctor of Dental Surgery at the Medical College of Virginia School of Dentistry. He then completed a prosthodontic residency at the University of Iowa College of Dentistry and now serves as a highly-skilled and trusted prosthodontist in Oakton. He and Dr. Pasquale Giordano work together to provide exceptional, comprehensive dental services at Oakton Dentistry by Design. When patients arrive with basic or complex dental needs, they are eager to provide helpful tips and recommendations to ensure optimal oral health while at home. Whether it is brushing and flossing techniques or diet trends to be wary of, Dr. Khalil and Dr. Giordano are here to help. Visit our website or call (703) 938-4300 to learn more.