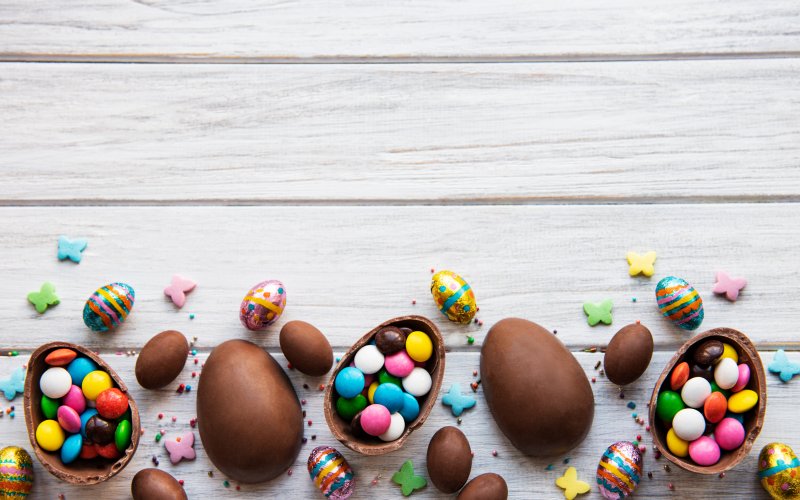 Easter is coming up and it can be exciting to go scavenging for all the hidden eggs! Most people like to also enjoy the various sweet treats during this time. While these are tasty and fun, there are some that can hinder your oral hygiene efforts. Read on to learn four easter candies that are harmful to your dental health.
#1: Milk Chocolate Bunnies
Eating regular milk chocolate bars occasionally may not pose much of a risk to your teeth, especially if your practice preventive dental care. Chocolate Easter bunnies, however, are much larger and can sometimes take several days to eat completely. This means you could be exposing your teeth to a large amount of sugars and acids for a prolonged period, increasing the risk of decay.
#2: Cadbury Eggs
Though these are the usual token Easter candies, Cadbury eggs also have a high sugar content. They're also covered in chocolate crème and contain caramel within, which can gradually damage teeth. Other than the risk of tooth decay, the additional corn syrup inside often contributes to other serious health conditions, such as obesity, diabetes, and heart disease.
#3: Marshmallow Peeps
While these treats are soft and adorable, they are also notorious for having harmful food dyes. These give the marshmallows their bright, canary yellow color, while discoloring your pearly whites. By enjoying too many of them, you could risk staining your enamel. Plus, they are associated with causing hyperactivity in children and tooth decay.
#4: Jelly Beans
Unlike the chocolatey delights, jelly beans consist of various colors and are especially chewy. This means they can often get stuck between your teeth. Without brushing, flossing, or washing them out, you can increase your risk of bacteria growth. Over time, they can also break down the enamel of your teeth, which can cause further damage in the future.
Easter can be a fun time to spend with the family and egg hunt, but you can also take precautions to protect your dental health! Be sure to brush and floss your teeth after enjoying your treats, as well as twice a day. You should also visit your dentist regularly to ensure your smile is as healthy and safe as possible.
About the Author
Dr. Pasquale J. Giordano is an active and proud member of the Northern Virginia Dental Society, the American Dental Association, and the Academy of General Dentistry. He earned his dental doctorate from the University of Maryland and continually seeks advanced training to improve his expertise. He also provides a wide selection of dental treatments—from checkups/cleanings to restorative and emergency dentistry—to help you maintain great dental health. If you'd like to schedule a checkup and cleaning, visit his website or call 703-938-4300.