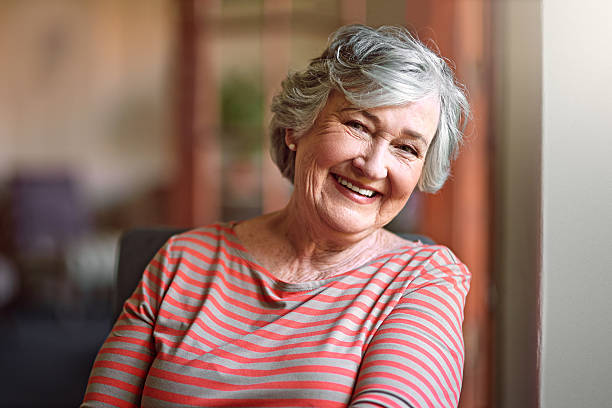 Menopause occurs for most women when they are in their late 40s or 50s. It is characterized by a decline in reproductive hormones. If you go a whole year without menstruating or start having hot flashes, these may be signs that you are going through menopause. This is a natural part of getting older, but do hormonal changes affect your ability to undergo dental procedures? If you have missing teeth, will you be able to have dental implants placed? Continue reading to learn if going through menopause disqualifies you from getting dental implants.
Oral Health and Menopause
A lot of changes occur when a woman goes through menopause. For example, it can cause dry mouth, which occurs when you aren't producing enough saliva. The environment created by dry mouth is ideal for harmful oral bacteria and allows them to thrive. This makes you more likely to develop several oral health conditions, including mouth sores, cavities, and gum disease.
Menopause Factors That Can Affect Your Dental Implant Eligibility
So, how can oral health problems caused by menopause prevent you from getting dental implants? There are two things in particular that might pose an issue, which are:
Gum disease – As previously explained, dry mouth raises a person's risk of developing gum disease. If the infection is left untreated, it will continue to damage their smile. Eventually, it might even destroy the bone and gums. This may lead to dental implant failure down the line.
Jawbone density – Estrogen is one of the hormones with levels that drop during menopause. Estrogen plays a crucial role in keeping bones healthy. Low estrogen levels have been linked to an increased risk of osteoporosis. This condition is characterized by reduced bone strength and density. Severe osteoporosis can cause the jawbone to deteriorate to the point where it isn't able to adequately support implants.
Can Postmenopausal Women Get Dental Implants?
Though there are some risk factors to consider if you're interested in getting dental implants, that doesn't mean that it's impossible. If you're postmenopausal, speak with your dentist about what you want to achieve. Since postmenopausal women often have a higher rate of implant failure than others, they can take precautions to help you avoid this. Additionally, if you have osteoporosis or might develop it down the line, work with your primary care provider. They can set up a treatment plan to help you treat or avoid this condition.
Fortunately, dental implant failure is rare and can often be avoided with proper care and risk management. So, if you are postmenopausal and want to get this treatment to replace missing teeth, start working with your dentist to find the best way to keep your smile healthy!
About the Practice
Oakton Dentistry by Design is led by Drs. Pasquale J. Giordano and Joseph A. Khalil. These two skilled dentists take pride in helping patients keep their smiles in good condition through prevention and education. They also offer dental implants to replace missing teeth and get your smile back on the right track. If you want to make an appointment with Oakton Dentistry by Design or want more information on their services, call their office at (703) 938-4300 or visit their website.